Our staff does not maintain 24-hour access to email and voicemail.
If you are experiencing a mental health emergency, please dial 911 or call Netcare at 614-276-2273. 
Fees/Payment
We accept private insurance, self-pay, Medicare and Medicaid.
Counseling Services
Jewish Family Services provides skilled, compassionate and confidential counseling. Our staff partners with each client to develop specific treatment goals to address their unique needs. Services can be provided at our office or virtually. 
Counseling for Caregivers 
Adult children or other family members caring for an aging loved one often feel overwhelmed by their huge responsibilities. Therapists can help caregivers work through their own emotions so that they have the energy and ability to care for their loved ones. 
Connect With Services
 By phone  at  614-237-9675
or via app or web browser:
Rona Rosen, MSW, LISW-S
Ms. Rosen began her career in the mental health field as an art therapist and went on to receive a Master of Social Work from The Ohio State University. Ms. Rosen draws on her creative roots to help individuals navigate through challenging life events and transitions.  Rona is a highly experienced therapist who provides a safe, supportive environment in which to share our unique life stories, and to explore and develop more fulfilling life skills. For some, understanding our past is important for resolving negative beliefs which have impacted our confidence or relationships. For others, learning to alter negative thinking or behaviors is of primary importance to improving our quality of life. In a gentle and effective manner, Ms. Rosen employs a cognitive-behavioral approach grounded in developmental understanding and astute empathic skills.
Areas of Concentration:
Depression/Bipolar
Anxiety (generalized, panic, and social anxiety)
Improving relationship communication/resolving relationship conflict
Grief and dealing with loss due to death, divorce, relationship or life transitions
Self-esteem/personal growth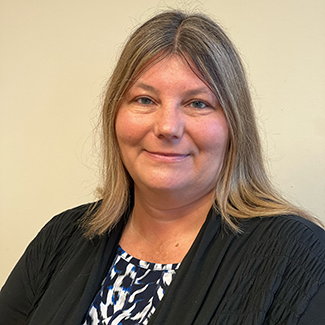 Michele Wilbur, LISW-S
Michele received her Master of Social Work from The Ohio State University and a bachelor's degree in social work and psychology from Capital University. Michele is a Licensed Clinician Social Worker certified by the state of Ohio Counselor, Social Worker, Marriage and Family Therapist Board. Michele has over 20 years of experience working with children, adolescents and adults providing mental health and substance abuse counseling. She has worked in a variety of settings including schools, community mental health and the juvenile court system.
Michele's therapeutic approach is one of a partnership as she enjoys working with individuals and families to assist them in achieving a better quality of life. She is optimistic and hopeful that by working together you can overcome the difficulties you are facing.
Areas of Concentration:
Depression
Anxiety
Grief/Loss
Addiction
Trauma
Life Transitions
Self-esteem
Loved ones of Addicts
$407,865 In Emergency Financial & Food Support
4,702 Meals delivered to food insecure households
We're Here for YOu
Susie Blair
Like many people in our community, Susie didn't know exactly what Jewish Family Services did. When here father became ill, the family enlisted our help. Grief is one of the areas our counselors help people manage. You might not be very familiar with our work, but rest assured, we're here when you need us.
Connect With Services
 By phone  at  614-237-9675
or via app or web browser:
Jewish Family Services is a proud member of the Human Service Chamber of Franklin County and the Network of Jewish Human Service Agencies
© 2023 Jewish Family Services Columbus