The Financial Empowerment Center offers free one-on-one financial counseling as a public service for all Central Ohio residents. Our financial counselors are trained and certified by the Cities for Financial Empowerment Fund to help you navigate complex financial challenges and reach your financial goals. This service is offered to all Central Ohio adults, free of charge, through a partnership with Jewish Family Services and the City of Columbus.
IMPROVE YOUR CREDIT SCORE
Review your credit report and learn new strategies for building your credit score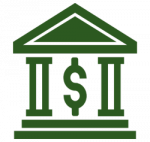 BANKING
Learn how to open a safe and affordable bank account and use it to your benefit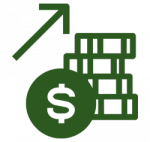 SAVINGS
Set savings goals and establish healthy savings habits
For general questions about the Columbus FEC, or to request a speaker for your group,
email FEC Program Manager Lydia Daniels at [email protected]
Meet the Financial Counselors
Marcia Slekitis (she/her) earned her MS in Industrial/Organizational Psychology from Capella University. She brings a strong level of compassion and years of experience in counseling and coaching individuals through positive connections. Marcia is an organized and empathetic professional who is passionate about helping people meet their financial goals. She speaks Brazilian Portuguese, English, and intermediate level Spanish.
The Financial Empowerment Center is a collaborative partnership between the City of Columbus and Jewish Family Services.

Connect With Services
 By phone  at  614-237-9675
or via app or web browser:
Jewish Family Services is a proud member of the Human Service Chamber of Franklin County and the Network of Jewish Human Service Agencies
© 2023 Jewish Family Services Columbus