A Family Affair
For more than 30 years, Jewish Family Services' CEO June Gutterman has worked tirelessly in support of Central Ohio's vulnerable populations. For the past ten years, June has stewarded Jewish Family Services into one of the most well respected social service agencies in Central Ohio. The innovative workforce development and support services implemented during her tenure have helped thousands of Central Ohioans achieve the economic self-sufficiency and emotional stability they deserve.
At the end of May, 2019 June will retire as Jewish Family Services' CEO. In recognition of June's leadership, Big Lots Foundation will match gifts to Jewish Family Services up to $15,000 through May 31, 2019.
All contributions will support the ongoing work of Jewish Family Services.
Click here to participate in the Big Lots Foundation match.
---
With appreciation from JFS' A Family Affair Co-Chairs,
Joy Soll, Board Chair, Jewish Family Services
David Brown, Founder and Creative Director, Harmony Project
Lisa Courtice, President and CEO, United Way of Central Ohio
Stephanie Hightower, President and CEO, Columbus Urban League
Margie Pizzuti, President and CEO, Goodwill Columbus
---
THANK YOU TO OUR SPONSORS
Event Sponsors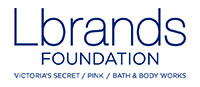 Champions
The Wexner Family
Partners
Joy and Bruce Soll, Fran and Reid Wasserstrom, DeeDee and Herb Glimcher
Advocates
Jeri Block and Robert H. Schottenstein, Stephen Keyes and Lauren Bonfield, Gordon and Donna Hecker, Steve and Rhonda Schottenstein, John and Alicia Bloch, Steven R. Keller and Family
Supporters


Easton Community Foundation, David and Beth Axelrod, David Brown, United Way of Central Ohio, Lisa Courtice, Margie Pizzuti, Lori Ann and Jonathan Feibel, Stephanie Hightower, Ebner Foundation, Brad and Holly Kastan, Audrey and Brian Tuckerman, Matrix Psychological Services, Patti Shorr, Nancy and Tom Lurie, C & A Benefits Group, Tobi and Ken Gold, Patti and Steve Steinour, Diann and Larry Gordon, Shumaker, Loop & Kendrick, LLP, Columbus Urban League, George Barrett, Deborah Neimeth, Joan Wallick, Jim and Nancy Wasserstrom
Friends
Barbara and David Brandt, Bev Darwin, Sam and Gigi Fried, Brett and Katie Kaufman, David and Erica Kaplan, Joseph Kohane and Amy Shevrin, Sherri and Bruce Lazear, Milt and Marcy Leeman, Franklin County Children Services, Julie Tilson Stanley and Matt Stanley, Doug and Amy Grace Ulman, Herb Wolman, Rabbi Idit and Steven Solomon, Karen and Mike Mozenter, Shylee and Andrew Grossman, Jay and Bat-Ami Moses, Rabbi Elka Abrahamson and Rabbi Misha Zinkow, Rabbi Sharon and Or Mars, Naomi and Paul Lamb, Cheri and Tod Friedman, Tracey Ballas, Donald and Linda Barger, Marcy and Mark Ungar, Larry Moses and Susan Steinman, Jewish Columbus, Rachel Bloomekatz and Micah Berman, Pam and Scott Gurwin, Benny and Dr. Tali Zelkowicz, Patricia and Dan Finkelman, Eugenia Erlij and Andrew Brodey, Randy and Peter Bloch, Greg Adams and Leah Weintraub, Terry and Mark Mitzman, Sally and Bob Weisman, Miriam and Bernie Yenkin, Seyman and Sadie Stern, Bob and Marsha Hershfield, Stephen Fechtor and Amy Thompson, Kim D. Linkinhoker and Ann Donahue, Congregation Beth Tikvah, Congregation Tifereth Israel, Laura and Paul Greenland, Marc and Margery Hollander, Heidi and Mike Levey
Catering provided by