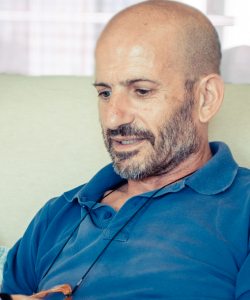 Jewish Family Services is a safe space for community members who need help becoming financially self-sufficient and emotionally stable. Mental health supports are one of the many needs that spiked during the pandemic and are increasing even more now due to ongoing isolation, anxiety and uncertainty.
It is increasingly difficult for individuals to access mental health supports. Many lack health insurance that covers mental health services or do not have sufficient coverage for the type of care they need. Our staff who provide mental health services are all currently working at or above capacity with referrals steadily increasing and wait times at some other providers are up to six months.
We are working to serve as many individuals as we can and exploring additional resources for expanding our mental health offerings. In the meantime, we are energized by the clients we are able to support along their journeys. Our staff recently worked with Ned* to help him learn to prioritize his own health while being a caretaker.
Last year Ned's mother suffered a stroke and could no longer live on her own. Having retired from the fashion industry, Ned embraced the role of caregiver and moved his mother into his own home. But, after eight months of 24-7 caregiving, Ned reached a breaking point and called Jewish Family Services for mental health support.
Tasks Ned thought would be quite manageable, like organizing his mother's medications, were complicated by her resistance to taking them. With no family nearby to help, Ned had become isolated, overwhelmed and exhausted.
Before the pandemic, Ned had been enjoying ballroom dancing lessons. But due to COVID and his mother's needs, he had let go of his hobbies and neglected his own medical appointments.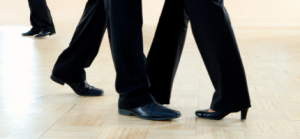 Counseling sessions helped Ned break through the feeling of being completely alone and take steps to improve his quality of life. He realized that taking time for himself allowed him to better care for his mother.
Ned's counselor at Jewish Family Services helped him learn how to manage the stresses inherent in his caregiving role. With encouragement, he reached out to his instructor and began dancing again. He learned to set boundaries with well-meaning but distant family members. Ned also learned how to access occasional respite care. While he still finds it hard to take time for himself, Ned realizes that doing so renews his joy in caring for his mother.
*Names changed and stock photos utilized to protect client anonymity.